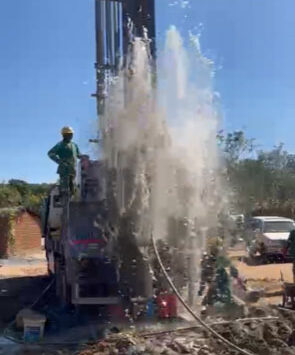 By God's grace, we continue to bring clean water and the gospel to our friends in Malawi. We recently finished 11 water well projects in Chitipa, one of the most remote towns in the country. Previously known as Fort Hill, it is located near Malawi's tri-point border with Zambia and Tanzania.
We also drilled two new wells at Msundwe, a town in central Malawi. A few of our faithful U.S. partners joined us there and were able to celebrate with the people as they received clean water and the Good News.
In June, we will be surveying new areas to drill and repair wells while training our new crew to do the same. Please pray for the provision of funds and opportunities for additional water projects in Malawi.
We are so thankful for each and every partner, and we welcome all to come and experience the wonder of blessing our friends in Malawi with clean water and the Gospel of Christ.