Use your spiritual gifts to make a difference in southeast Africa.
Volunteers are a vital part of our vision to reach people with the gospel of Jesus Christ, and there are several ways you can partner with us.
See what God is doing on the ground in southeast Africa to help you decide how you can partner with us.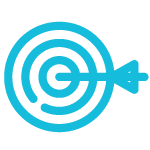 Spend six days to two weeks sharing the gospel, caring for orphans, assisting our national team and more.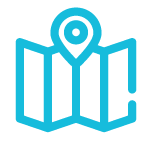 We welcome individuals who are interested in mission work to serve alongside us for extended periods.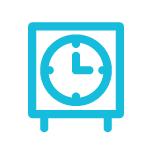 There is a place for YOU at You Turn Ministries!
Volunteers help us reach the lost people in the last places. There is more than one way you can donate your time and talents to make an impact!
Assist with Jesus Film presentations and other evangelistic efforts.
Spend time at our Lighthouses showing love to vulnerable children.
There are always a variety of projects in the works where your unique skills can be put to use!
Experience the beauty of Africa while engaging with our staff as they minister. Meet local church leaders, visit a Lighthouse and enjoy traditional meals. Each vision trip is unique — just like our partners. Trips are not limited to a season or number of days, but we would be happy to guide you in customizing your trip for the best results. Our goal is help you make the most of your group's investment of time and funds.
Individuals and teams are encouraged to serve on the field with us for 1-2 weeks. Our staff will guide you through each step of your mission trip, from preparation to completion. Your application is just the beginning of a unique opportunity to reach lost and hurting people in Africa.
Opportunities are available to students who would like to serve a minimum of one month in Malawi or Mozambique. We also welcome spiritually mature, self-funded individuals and couples to join us for long-term projects.

  David

Pastor Dalitso Matekenya
"The Lighthouse helps me to have a good life. … Once I came here, I learned the true way of Jesus. I changed my behavior and did what I could do to help others do the right thing."
"The Bible Training Centers have already helped our church leaders to know God and His word in a deeper way and fulfill His plan for their lives and the Great Commission. All the courses are taught to edify faith, increase knowledge and feed one's spirit."