Partner with us to provide clean water, plant churches and care for orphans in southeast Africa.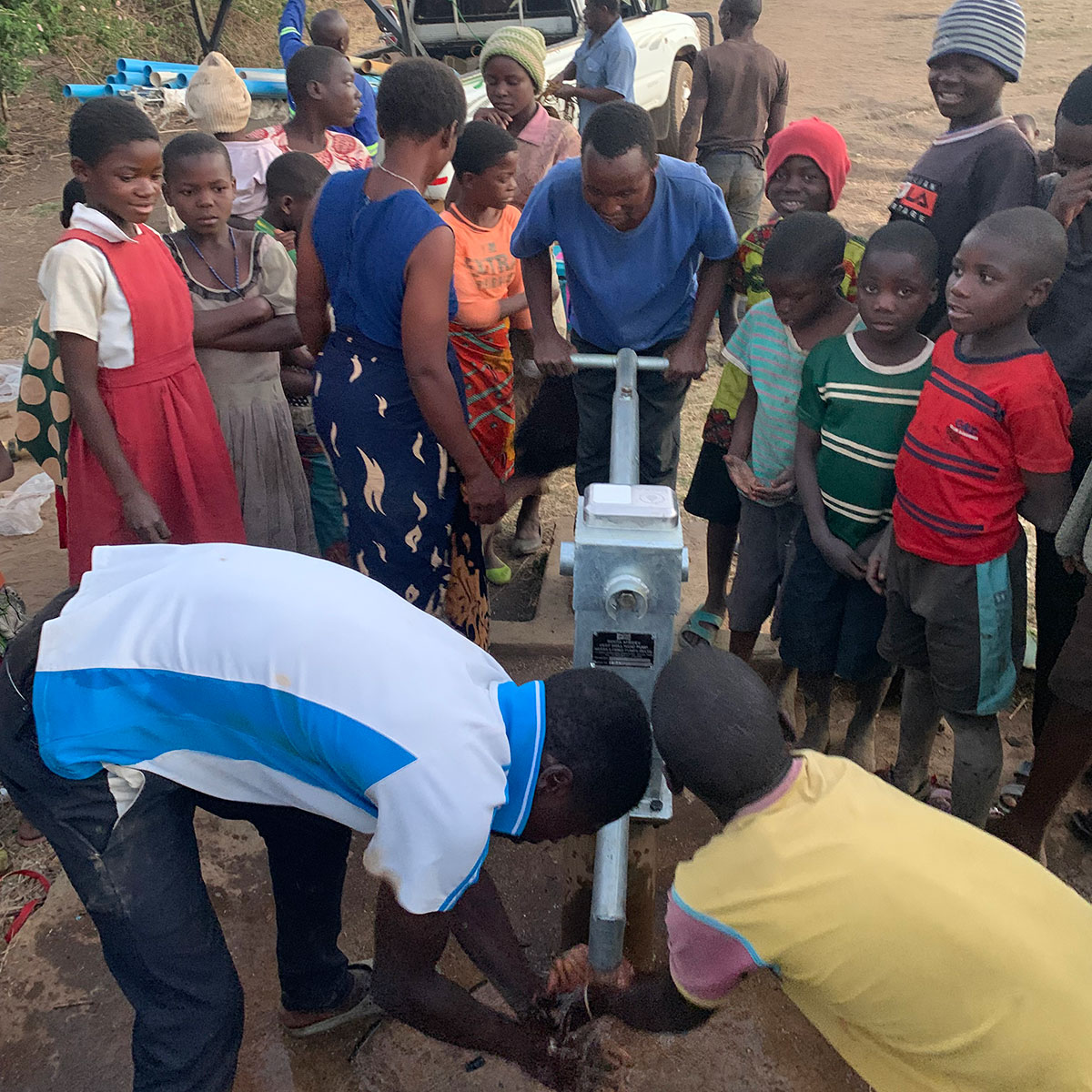 Millions of people in Africa lack some of the most basic human needs, including clean water. Your gift brings hope to men, women and children by providing access to safe drinking water AND the living water available through Christ.
How Your Gift Changes Lives
Many villages in Africa have never had access to clean water. We work to identify broken wells that need restoration and drill new wells where needed. Each well provides thousands with hope for a better future.
Bible training schools are the core of our evangelism strategy. We strategically place these schools in rural areas throughout Malawi, where we provide seminary approved training and discipleship to develop spiritually strong church leaders.
As indigenous leaders are raised up, many will help plant at least one church, and some will plant multiple churches in and around their home villages. These churches will disciple new leaders who feel called to pastor. This process of multiplication creates an ongoing church planting movement.
Another method of evangelism involves showing the Jesus Film in rural villages throughout southeast Africa. These villages have no electricity, so we send teams with either a generator or battery-operated system to present this compelling film.
The average Malawian would need to spend a week's wages to purchase his or her own Bible. This is not an option for most people, but we can give them the gift of God's Word for the average cost of a cup of coffee in America. 
Our Lighthouse projects provide orphans with food, school uniforms and tuition for their primary school education. These care centers are staffed with compassionate caregivers who love and provide for the basic needs of the children we serve.
Meeting Physical & Spiritual Needs
We start by providing humanitarian aid and resources, which builds trust with the communities we serve and opens doors to sharing the gospel.
Dirty water causes disease, death and lack of opportunity for entire communities. We're working to change that.
We seek to live out the Lord's mandate given through the Great Commission. We not only preach the Good News but provide opportunities for discipleship and growth. 
Scripture instructs us to look after orphans, and we want every child in southeast Africa to know that he or she is loved and valued.